Crusade For Calvary Ministries with Dr. Gary Musgrove

Dear Friends, Brothers and Sisters in Jesus,
Grace to you and peace from God our Father and the Lord Jesus Christ.
As friends, new acquaintances supporters, and ministers of the Gospel of Jesus Christ it is Crusade for Calvary's privilege and responsibility to encourage you in the faith; to encourage you to walk worthy of your calling and for you to grow in the knowledge of Jesus Christ.
It is so important at this time in history to know & understand correct Biblical doctrine. We are blessed to be able to provide you with sermons and teaching series by the great theologians of the 20
th
Century. Available also are Dr. Musgrove's books, sermons, and teaching series. Not only can you enjoy them but you can share or gift them to your loved ones.
Crusade for Calvary was founded in 1957 with 3 purposes:
1. Share the good news of Jesus Christ with the lost & give the lost the opportunity to accept Jesus Christ as their Lord and Savior.
2. Teach and train believers to grow in the knowledge of Jesus Christ.
3. Minister to Pastors and teachers and provide the tools they need to grow healthy churches and ministries.
One of our goals for 2015 is to purchase a complex of buildings to accommodate our growth, to hold college classes, seminars and to have a distribution center. We have college & university materials in English, Spanish, French and Russian that need to be distributed.
We have curriculum available to churches to enable them to have affiliate colleges on their own church campus. Not only do we have college curriculum, we have curriculum for elementary school thru high school. It is being used by churches to start schools or to have small groups of students who are falling between the cracks in public school. Their parents cannot afford private schools and don't want their children in the programs that label their children. The safe place can be the church.
With no sacrifice in quality, our programs, at any level, are by far, most reasonably priced. We have certificate programs, A.A., B.A., M.A. as well as PhD. We prefer to offer scholarships to students who need financial assistance so they won't be in debt when they finish college. In the ministry there is no guarantee of financial wealth. The majority of churches are not wealthy mega churches. Most churches are smaller and very dependent on the Lord and the faithful in their churches.
As we approach Christmas and the end of the year, we want you to know we are so grateful for those of you who pray for our ministry and who support us financially. It t to has been very lean year thus far and we are praying for increase and expect to give a praise report.
As you are aware, there are monthly basic expenses that need to be covered. We encourage you to sow into this ministry and you will receive a tax deduction for your charitable contribution. Your donations will allow us to provide keep the offices running, provide scholarships, materials, & training to students and Pastors. It is by your generous donations that we can stay on the course and to expand
"He who sows sparingly will also reap sparingly, and he who sows bountifully will reap bountifully.
So let each one give as he purposes in his heart, not grudgingly or out of necessity; for God loves a cheerful giver.
And God is able to make all grace abound toward you, that you, always having all sufficiency in all things for every good work." IICor. 9: 6-8
Time is short. Each day becomes a little darker in this world, yet we know the Light of God has come into the world. Souls are being deceived. The lost are dying and going to Hell. Sound doctrine is in short supply and greatly needed. Won't you sow into this ministry?
Jesus said, "Surely, I am coming quickly." Revelation 22:20
Help us prepare you and others by donating online :
http://www.crusadeforcalvary.com/site/donate.asp?sec_id=1972
Or by mail:
Crusade for Calvary
26581 Farrell St.
Menifee,CA. 92586
Blessings to you and your loved ones,
Dr. Gary and Anne Musgrove
_______________________________________________________
Welcome to our website
Dr. Gary Musgrove invites you to become partners in bringing God's message of love and redemption to our families, friends, churches - our nation and the world. Our heart's desire is to reach out to anyone in need of a relationship with God through Jesus Christ and to be a souce of inspiration and training wherever you are in your walk with the Lord. If you are able at this time to donate to the ministry, just click on donate and it will take you right through the steps to secure giving.

We are committed to providing you with the tools you will need for spiritual growth as a member of the body of Christ. On our website you will also find links to Crusade For Calvary Bible College and Seminary, founded in 1957. We offer both Certificate and Degree Programs (Associate through Ph. D.) with courses of study in; Ministry, Christian Education, Biblical Counseling, Missions and Theology.

Don't miss our Prayer Request link on the Home Page where you can submit your prayer needs to us. Each request is taken to the Lord by a member of our Team. We are also happy to answer questions on any aspect of our ministry.

Thank you again for stopping by and may God bless you!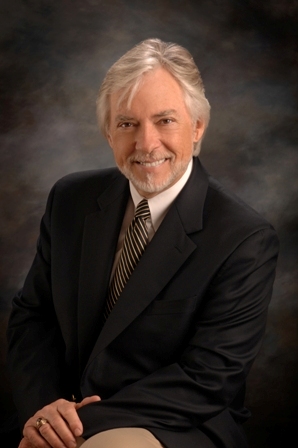 Dr. Gary Musgrove
& the entire Crusade For Calvary Team
P.S.
/V
Request a catalog of items that are free for your use by emailing us at
cfc@crusadeforcalvary.com
or
admin@cfcuniversity.com
CURRENT MINISTRY NEWS
______________________________________________________________________________________________________________
UNIVERSITY and BIBLE COLLEGE Programs and Classes: In French, Spanish, Russian and more!
All our class and training materials are now available in many languages including; French, Spanish, Russian! Contact our office to see how you, your school or church can utilize this material, or CLICK HERE to access the Application Form and fill out the comment section at the bottom of the page.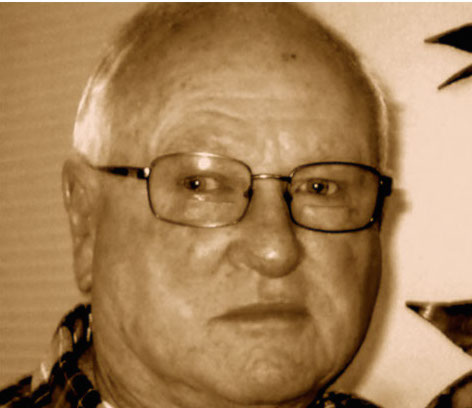 Congratulations to one of our Ordained Ministers that celebrates 10 years of service with Crusade for Calvary. Rev. Russell Barrie serves in Chaplain Services and other ministry in Southwest Riverside County, California.

AUDIO LIBRARY: 10,000 messages from Christian Leaders
Greatest Christian Leaders and speakers of the 20th and 21st Century. We have been given this unbelievable opportunity to spread the Gospel, Teach and Train Leaders.....
DR. GARY MUSGROVE SPEAKING ON GLOBAL ISSUES AND CURRENT EVENTS:
Please contact us via email for current information on upcoming speaking events or appearances.
Would You Like To Make A Difference?
Global Heartline.. You have a place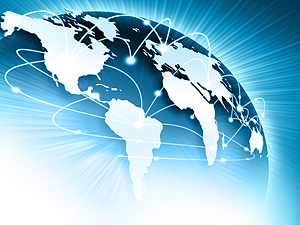 GLOBAL
Heartline
:

Join today!
S

UBMISSION

R

EQUIREMENTS:
Subject Line:
Please enter "Heartline Submission" in the subject line when emailing your article to us
.

General Information:
Documents should be provided in PDF file format.
Please submit images as PDF, jpg, tiff, or png.
Topic:
Send your thoughts on what we CAN DO to make a difference in our own country.
Your article may be any length, but it must inspire and encourage us to take positive action for our country's future.
2 Chronicles 7:14
If my people, which are called by my name, shall humble themselves, and pray, and seek my face,
and turn from their wicked ways; then will I hear from heaven,
and will forgive their sin, and will heal their land.
email:
cfc@crusadeforcalvary.com